Course reserves are books or other course materials set aside at the Library by instructors for short term loan (e.g., 2 hours).
To find course materials on reserve in Discovery or Catalogue, enter the course code (e.g., MECH ENG 2QA4 ) or instructor's name (e.g., Behrad Rouzbeth) in the search box, then select the "Course" or "Instructor" facet in the Refine by: column. Click on the course code or instructor's name to view results. An icon resembling a chalk board indicates a course resource is on reserve.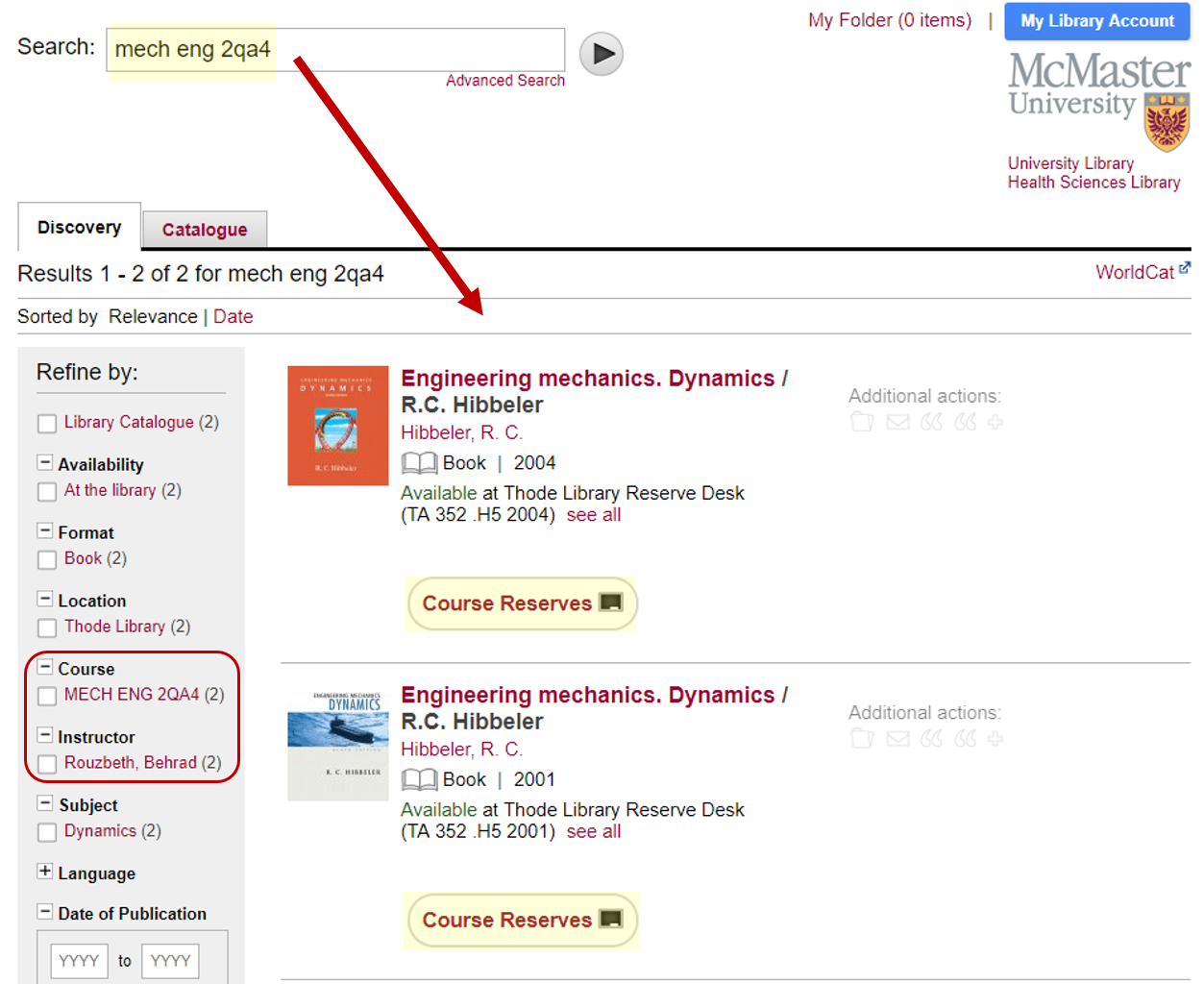 NOTE: You can also search AND browse for Course Reserves in the Classic Catalogue.